October 2010: TRUST Communicator
Happy Birthday to TRUST! What's Going On?
Click here to download the October 2010 TRUST Communicator
It's fall and, in addition to your own rally Sundays, it's time to rally for TRUST. These are lean times and we have created fun so you can enjoy while supporting the important programs of TRUST. 
Ann Reed in Concert
I have been following Ann Reed's career forever and have seen her perform many times. I have played Every Long Journey for many a celebration. Please join us. For tickets – online go to www.annreed.com (a secure website) or call TRUST AT 612-827-6159 or contact your TRUST Board member. Please come!
Great TRUST Auction
The annual GREAT TRUST AUCTION will be on Saturday, November 6 at 6:00 PM at Lake Harriet United Methodist Church. Silent and live auctions, and light supper and fun to benefit the pro-grams of TRUST. Come and have fun!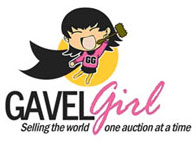 CoAM Fundraiser
Join us at CoAM's fall fundraiser featur-ing Ross Sutter on Monday, November 15 at noon.
TRUST Family Center at Judson to Close November 30th
It is with great sadness that I announce the closing of the TRUST Fam-ily Center at Judson, our counseling center. TRUST adopted the center in 2003 from Judson Church, where it had been providing counseling services since 1971. Since before the TRUST adoption of the Family Center , most of the therapists have been part-time. Only one therapist derived her entire livelihood from her work at the Family Center, and, thus, took care of much of the overhead. She retired in 2009 and an-other of the therapists moved away. We have been unsuccessful at re-cruiting new therapists.
While we have tried outreach to the churches, it has never resulted in increased client referrals. We tried Second Thursdays educational events at the churches for two years with little success. Insurance re-imbursement has changed; there are fewer sessions paid for. I have looked fruitlessly for any other way to make the center financially se-cure. One of the prerequisites for the merger had been that the Family Center must pay its own way; TRUST had no slush fund to pay the Fam-ily Center's expenses. This year, that has not been possible. It seems the time has come.
Pam Joern, Moderator at Judson Church says, "We are extremely grate-ful to you for all the creative thought and work you've put into keeping the Family Center afloat during the last seven years under TRUST's care….The Family Center has been an integral part of Judson's heri-tage. We are proud of its history and know that it has made a differ-ence in a great many lives. However, times and circumstances change, and we are aware of the financial and viability struggles of the past year." Please call me if you have ques-tions about the Family Center.
Happy Birthday, Lynnhurst!
On a happier note, Lynnhurst UCC is celebrating its 100th Anniversary. They have been celebrating all year with guest preachers through their Centennial Preachers Series. There will be a formal dinner on October 23. The next day, the UCC Conference Minister, Rev. Karen Smith Sellers will be preaching and a newly commissioned anthem by Lynnhurst members Lynn Dixon and Henrik Strandskov will be debuted.
Continue with us on our journey.
Nancy Biele