CoAM's Fall Fundraiser Luncheon – Monday, November 14th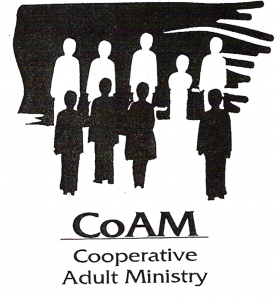 CoAm will be holding its annual Fall Fundraiser Luncheon on Monday, November 14th at Noon. The luncheon will be held at Bethel Lutheran,42nd Street and 17th Ave. Minneapolis. There is a suggested $15 donation.
The Four Seasons Barber Shop Quartet is will be providing the entertainment.
A Silent Auction Bake Sale will be held during the Luncheon also.
Please call 612-721-5786 or email (trustinc@visi.com) to make a reservation.
For your convenience, a printable poster can be accessed with this link.