Thank You to the Attendees of The 2011 Great TRUST Auction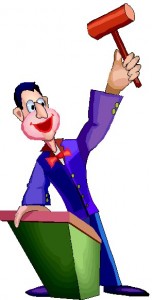 The dishes have been washed, the kitchen has been cleaned, the tables put away, the last of the guests have checked out, and all of the auction items have been carted up and taken to their new homes. The Great TRUST Auction of 2011 is now history.
We wanted to take this time to thank everyone who attended and/or donated to the 2011 Great TRUST Auction. We wouldn't have been able to do it without you. We hope you had an enjoyable evening (even if that nice lady you just met waited until the last second to outbid you on your favorite item).
On the next page are a few photos taken before the event started. They show just a few of the over 200 items that were available.
Do you have a funny story from the evening? Inspired for next year's auction yet? Please share with us in the comments section.
Again, thank you to the attendees and the donors. There wouldn't have been an event without either of you.