Be the Spark! People of Faith Respond to Climate Change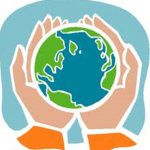 Saturday, May 17, 2014
9:00 to 11:30 AM
Mayflower United Church of Christ
106 E. Diamond Lake Road,
off 35W at Diamond Lake Road
Congregational group? Interested individual? Join us!
Schedule
9:00 Coffee and Greetings
9:30 A Theological Call for Congregations to Respond to the Climate Crisis
Reverend Sarah Campbell is the Team Lead Minister at Mayflower UCC
9:50 Be the spark: What we can do together
Julia Nerbonne is the Executive Director of Minnesota Interfaith Power & Light (MNIPL) and teaches Environmental Ethics and Sustainability Studies at the University of Minnesota. She has been organizing volunteer leaders to be powerful change makers for over a decade.
10:15-11:00 Group information sessions on congregations responding to climate change
Please RSVP to Nancy Kent at n13kent@yahoo.com, 612-437-6338, or online at: mnipl.org, go to Calendar of Events and find the date.
Click here for a printable schedule.
Sponsored by TRUST and area congregations