CoAM Summer Day Tours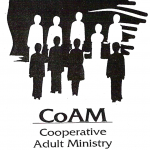 There are two CoAM Day Tours scheduled this summer.
The Summit Avenue Extravaganza!
on Thursday, June 12th
and
Ride the Mississippi Queen
on Thursday, July 17th.
The Summit Avenue Extravaganza! tour will emphasize the life and career of JJ Hill, family and servant life, the architecture and interior design of the "gilded age" home in the era of industrialization. The one hour tour is slow-paced (elevators provided) with a 10-minute video on James J. hill included. Then we will load the bus for a narrated tour of the beautiful four mile stretch of Summit Avenue to the Mississippi. Then we will enjoy a soup & sandwich lunch at Fabulous Fern's Bar & Grill.
Ride the Mississippi Queen is a narrated cruise will take you along the southern trails of the Grand Rounds Scenic Byway and Heritage Trail, along the U of M riverfront, under the stunning 35W Bridge,with views of St. Anthony Falls, the Stone Arch Bridge, the river bluffs and the Minneapolis skyline. Then we will enjoy fettuccini alfredo, spaghetti marinara or baked lasagna at The Old Spaghetti Factory.
To register please print out this form and send to CoAM at 3045 Chicago Avenue South, Minneapolis, MN 55407.