CoAM Day Tour – Old Log Theater – Wednesday, April 27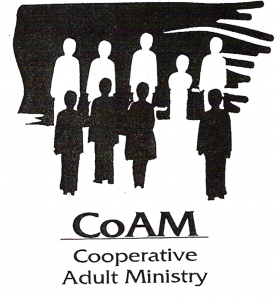 CoAM Day Tour
Wednesday, April 27
Cost:  $68
Come join us for a meal and a show!   CoAM's day trip for April is to the Old Log Theater to see Blithe Spirit by Noel Coward.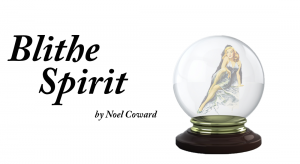 Click here for a printable poster.
Reservations

To make reservation either leave a message at CoAM at 612-721-5786  at trust@trustinc.org.
Schedule
10:45 AM – Tour bus leaves Bethel parking lot
(42nd Street East & 17th Avenue South)
11:30 AM – Lunch
1:30 PM – Play
4:00 PM – Back at Bethel
Menu Choices
Beef Short Rib with potatoes and seasonal vegetable
Tilapia with potatoes and seasonal vegetable
Vegetarian Pasta –pesto cream sauce, seasonal vegetables
Chicken Breast with potatoes and seasonal vegetable
Dinner rolls Coffee, tea Dessert
Play
The most spirited comedy you've seen in years!
Researching for his new novel, Charles Comdomine invites the implausible medium Madame Arcati to his house for a séance.  While consumed in a trance, Madame Arcati unwittingly summons the ghost of Charles' dead wife Elvira.  Appearing only to Charles, Elvira soon makes a play to reclaim her husband, much to the chagrin of Charles' new wife Ruth.  If he wants his latest marriage to stand a GHOST of a chance, he'd better conjure up a solution quickly.
One husband, two feuding wives and a whisper of mischief in the air – who will win in Coward's unworldly comedy?