Fundraiser Special from Uptown Plumbing, Heating and Cooling
(download fact sheet here)
Uptown Plumbing, Heating and Cooling is donating 100 Precision
Furnace or A/C Tune-Ups and Safety Checks to TRUST, Inc. This
service is normally priced at $210, a $141 savings!
TRUST, Inc. wins and you win too!
To participate, buy your ticket and
100% of your $69 goes to support TRUST.
Contact TRUST at 612-827-6159 or trust@trustinc.org for ticket.
About Uptown Plumbing, Heating and Cooling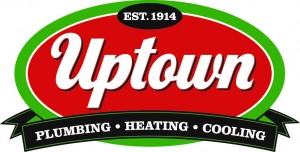 Servicing customers since 1914, Uptown Plumbing, Heating & Cooling offers expert technicians that service furnaces, boilers, and cooling systems. Uptown is a six-time Angie's List Super Service Award winner and has earned an A+ rating with the Better Business Bureau.
What do you get for your $69?
You get peace of mind that your heating and cooling systems are safe, reliable, and operating at maximum efficiency. The package includes:
Camera inspection of the furnace and heat exchanger
Carbon monoxide test
Adjust and test system efficiency
Test safety controls
Clean and oil the blower
Remove dirt, soot, or corrosion
Keep your family safe from Carbon Monoxide
The Center for Disease Control recommends tune-ups and safety checks annually. One in five heating systems have a safety issue that could cause carbon monoxide poisoning. Carbon monoxide is a colorless, odorless gas and it causes more than 20,000 emergency room visits annually.
A tune-up and safety check will ensure your home's heating and cooling systems are operating safely, efficiently, and reliably all winter long.
Simple maintenance can save you money!
If you haven't had your furnace or A/C tuned up in the last 3 years, you could be consuming 5-10% more energy than needed.
Prevent costly repairs – avoid your system failing while you're not home.
Extend the life of your system.
Fill out your ticket or call the TRUST Office
(612) 827-6159
trust@trustinc.org
Valid until May 1, 2017
Cannot be used for rental or commercial property.