CoAM Day Tour – Visit Rochester – Tuesday, April 9, 2018
Visit Rochester on a CoAM Day Tour
Thursday, April 19, 2018 for $98
Registration deadline is April 12th
(download printable flyer here)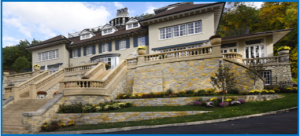 First, we will tour the historic Mayowood Mansion. Mayowood was built in 1911 by Dr. Charles H. Mayo, who lived there until 1939. Now, this 38 room historic house is home to an extensive decorative arts collection, gorgeous gardens, and antique furnishings.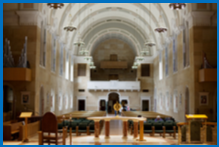 Then we will have lunch with the sisters at Assisi Heights. In 1877, 25  Franciscan Sisters from Joliet, Illinois, came to Minnesota, to establish a new community. See their beautiful home and hear their history. Lunch on brats, chips, broccoli salad, salad bar & dessert.
Then we'll take a narrated trolley tour of Rochester highlights.
Schedule
8:45 AM:
Tour bus leaves Bethel parking lot
42nd Street East & 17th Avenue S.
10:30 AM:
Mayowood Tour
11:45 AM:
Lunch at Assisi Heights & Tour
2:15 PM:
Trolley Tour of Rochester
5:30 Back at Bethel
For reservations:
Leave a message at CoAM at 612-721-5786  and  send in your check for $98 to CoAM, 3045 Chicago Ave. S., Minneapolis MN 55407