CoAM Life Enrichment Series – Spring 2018
For Lifelong Learning
Mondays, April 9 through April 30
9:30 – 11:50 a.m.
Classes held at centrally located
Bethel Lutheran Church
17th Ave. So. & 42nd St. E., Minneapolis
Click here for a printable class schedule
Monday, April 9
9:30—10:30 AM
GREAT DECISIONS: Global Engagement and the Military


Presented by Jon Olson, Commander US Navy (Ret.), a graduate of the Naval Academy, who served in the Navy for many years. He teaches part-time at Carleton College and Metro State University specializing in security studies. Jon Olson will speak about the role of the U.S. military as an element of national power, the use of the military in America's global engagement, and the many security challenges America faces. He will also include a robust question and answer period.
10:30 AM Coffee
10:50—11:50 AM
HISTORY: Dinkytown

Presented by Bill Huntzicker, who grew up on ranches in southeastern Montana, moved to southeast Minneapolis 50 years ago to attend grad school and has seemed unable to leave. He will discuss the history of Dinkytown, a four-block business district in his neighborhood adjacent to the University of Minnesota and the subject of his book Dinkytown: Four Blocks of History. Huntzicker studied history at Montana State University and earned a masters and doctorate in American studies at the U of Minnesota.
Monday, April 16
9:30—10:30 AM
GREAT DECISIONS: Russian Foreign Policy under Putin and Yeltsin: A Riddle Within an Enigma?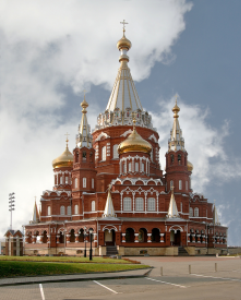 Presented by Dr. Norma Noonan, Professor Emerita of Political Science and Leadership Studies at Augsburg University. She is a long-time observer of Russian politics and foreign policy. Since the fall of the USSR, the US has frequently been perplexed by Russian foreign policy. Is Russia still a superpower or a limited power with nuclear weapons? Why have the US and Russia fallen into old patterns of misunderstanding despite good intentions on both sides? What does Russia want? How does it plan to achieve its goals?
10:30 AM Coffee
10:50—11:50 AM
TRAVELOGUE: Poland and Hungary led by Rick Steves.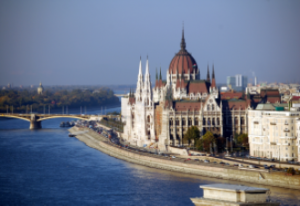 We visit cities such as Krakow, Warsaw, and Budapest but also other points of interest, such as Auschwitz and places with great scenic vistas or with historic importance.
Monday, April 23
9:30—10:30 a.m.
GREAT DECISIONS: China and America: The New Geopolitical Equation
Presented by P. Richard Bohr, Emeritus Professor and Director of Asian Studies, College of Saint Benedict/Saint John's University. During the past 15 years, China initiated a broad political program of economic expansion including in the military and diplomatic sectors. During the past year, the United States retreated from the multilateral trade agreements it had put in place since the end of WWII. And it pulled out of the Trans-Pacific Partnership. Meanwhile, China has made significant global inroads through efforts like the Belt and Road Initiative and the Asian Infrastructure Bank. Our discussion of this striking change will focus on the questions: What political conditions in China and America intensify Sino-American tensions? What policies might Washington adopt to meet this situation?
10:30 AM Coffee
10:50—11:50 AM
TRAVELOGUE: Caribbean Cruise and Cuba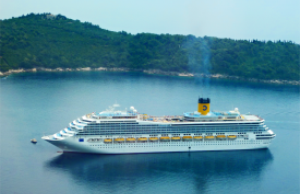 presented by our very own David Swanson, from a cruise so freshly taken you may be able to smell the salt water on his clothes. He and Ann took their camera along, especially when visiting Cuba but not in the roulette wheel room aboard ship.
Monday, April 30
9:30—10:30 a.m.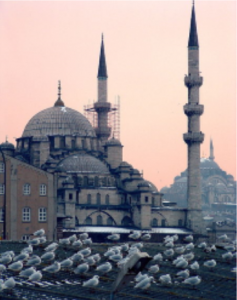 GREAT DECISIONS: Turkey in a Troubled Middle East
Presented by Ambassador Ross Wilson, a distinguished senior fellow at the Atlantic Council and visiting lecturer in international affairs at George Washington University. Over the course of a thirty-year career in the US Foreign Service, he served as ambassador to Turkey and Azerbaijan. He also held assignments in Moscow. Turkey's descent into authoritarianism and sometimes noxious behavior makes Turkey an increasingly unreliable ally of the United States. How should the US deal with this long-time, but troublesome ally?
10:30 AM Coffee
10:50—11:50 AM
LOCAL HISTORY: By the Waters of Minnetonka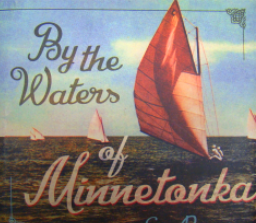 Presented by Eric Dregni, who also wrote the book by this same title. He is associate professor of English and journalism at Concordia University in St. Paul and has authored many books on local lore. In this presentation he sheds light on intriguing aspects of the lake's history, challenging myths and re-visiting elements of the past that have been forgotten or glossed over. He also relates and at times pokes fun at the opulent and occasionally raucous moments that have made Lake Minnetonka an icon of resort living in Minnesota.
Spring Fundraising Luncheon Today! $15