Open Position: TRUST Administrator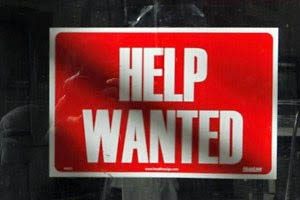 Sad news for us! Great news for her! Beth, our Administrator for the past 18 years is moving north to Ely.
So we have a job opening! You can download a copy of the job description here or read the description below:
======================================================
TRUST ADMINISTRATOR
QUALIFICATIONS
1. Skills
Strong organizational and time management skills
Excellent verbal and written communication skills
Proficiency with MS Word, Excel, Access and Publisher
Ability to perform bookkeeping tasks; familiarity with Sage Accounting helpful
Knowledge of community resources helpful
Ability to work with diverse populations
Experience with senior citizens helpful
Some graphic design and/or web experience helpful
Skilled in working with volunteers
2. Education and Experience
Associate Degree
4+ years of experience in office administration
RESPONSIBILITIES
CLERICAL/BOOKKEEPING

Answer phones and greet visitors appropriately
Maintain stock levels for office supplies
Handle incoming and outgoing mail
Create and distribute mailings as needed and edit newsletter
Maintain volunteer data base
Perform general bookkeeping and payroll duties
Other duties as assigned

PROGRAM MANAGEMENT

Manage Chore program – provide assessments of new clients, match clients with workers, maintain program records
Staff TRUST's volunteer initiatives – Loaves & Fishes, Wreath of Love, etc.
Some additional duties outside of office hours – fundraisers, etc.
HOURS – 25 hours per week
SUPERVISION – reports to Executive Director
Email or mail resume to: N. Biele at above address
Deadline: April 4