A Message From Executive Director, Nancy Biele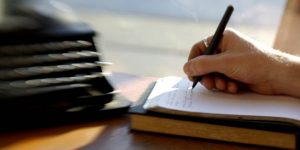 From Nancy Biele
Dear TRUST Friends:
In June of 2000, I began my journey with TRUST. Since that time, we have added churches, created initiatives formed by the congregations and maintained our core services. I am only the seventh Executive Director that TRUST has had in its 48-year history. Prior to me, the longest serving Executive Director was at TRUST for six years. I have been here 18 years, and I will be retiring in June.
I have preached and done mission moments in most of the churches. I have met with your committees and consulted on your outreach efforts.   I will miss the conversations with the congregations and clergy. I will miss working with all of you.  You have helped us with our events and fundraisers and volunteer recruitment and funding and many other tasks. You could write the playbook on how to get churches working together.  I thank you for the multiple ways you have supported TRUST, and I trust that you will continue to do so under new leadership.
Unfortunately, my leaving also comes at a time when finances are particularly tenuous, and we have had to make severe cuts.  While the timing of my leaving is coincidental to our financial straits, it means that I will be working very hard to make up last year's deficit and continue raising money for 2018 in the months I have left. I could use your help in that.
I have faith in all those connected with TRUST that life will go on. I am already grieving the loss; however, I am not gone. We have a lot of work to do first. Please join me in continuing the TRUST mission: "TRUST unites and mobilizes congregations and the community to serve and empower our neighbors."
Blessings and thanks.
The job description is available here.