14th Annual Walker Methodist 5k/10K Run & Walk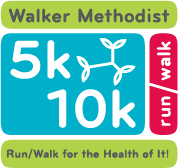 Saturday, June 1, 2019
Lake Harriet Bandshell
8:00 a.m. Registration starts
9:00 a.m. 10K Starts
9:05 a.m. 5K Starts
Walk starts immediately after 5K
---
Registration Fees
5K..…………………….$40
10K…………………….$45
Walk……………..…….$40
---
Register on the Walker Methodist Foundation event page Stride for Seniors.
(join team TRUST Parish Nursing)
OR register in person the day of the walk.
Pick up the sponsorship form here to get sponsors for TRUST Parish Nursing
or click here and get a printable flyer to share.
Whether or not you register for the event, you can collect sponsors for the TRUST folks that do.
All race registrants will receive a t-shirt, water, and refreshments.
Questions? Call TRUST at 612-827-6159, email at trust@trustinc.org. It's easy.
Walk and collect pledges for the TRUST Parish Nurse program!
Run, walk and sponsor!