What is TRUST's Chore Program?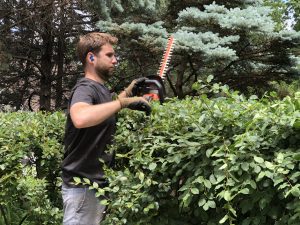 TRUST's Chore Program provides household chore and maintenance services to seniors over 60 and disabled persons of all ages living in South and Southwest Minneapolis.
The project matches workers having the necessary skills with those needing assistance. The goal of the project is to help seniors and disabled persons  continue living safely and independently in their own homes. 
For more information about obtaining services or joining Chore's team of workers, email chorecoordinator@trustinc.org. 
"My thanks for your many kindnesses. You have helped me stay in my home. Without your help I couldn't have done it!" ~ A Chore Participant