In the News
TRUST Inc is gearing up for our Fall Market, Vendor and Craft Fair October 21, 2023. Details and vendor registration form listed below:
CLICK HERE FOR VENDOR REGISTRATION FORM : https://trustinc.org/wp-content/uploads/Fall-Market-REgistration-FOrm-2023-2.docx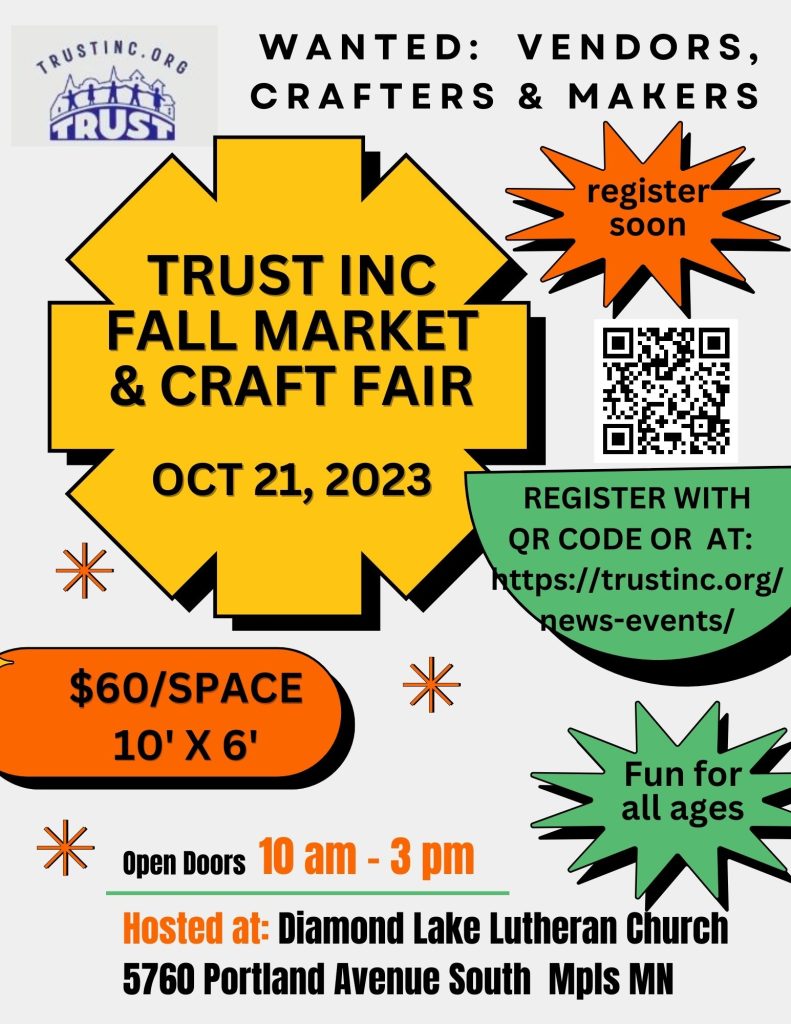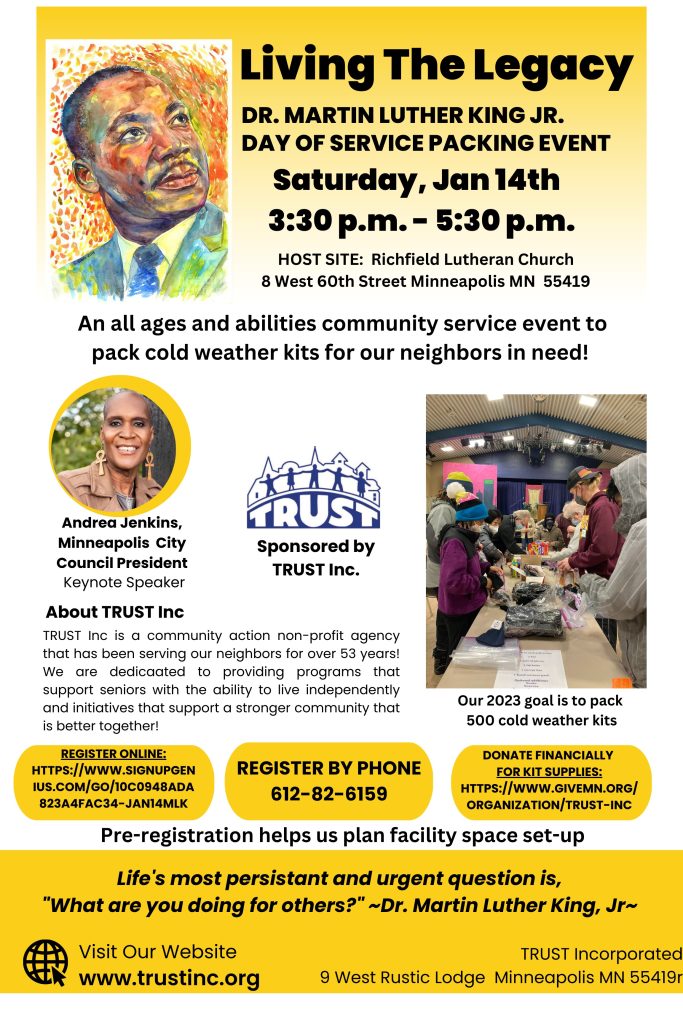 BELOW IS A LOOK BACK AT OUR COMMUNITY INITIATIVES FOR 2022
Dec 2022 – Wreath of Love Senior & Child Gift Program & Sunday Supper Christmas Party
Nov 2022 – Starlight Gala, Friendsgiving Sunday Supper Meal
Oct 2022 – Fall Festival & Market with Free Flu Shot Clinic
Sep 2022 – Conversation Cafe kicks off monthly gatherings at the TRUST Inc offices
Aug 2022 – Sunday Supper featuring The Crosstown Community Band
June/July 2022 – Join us for Tuesday Night Trivia & Yappy Hour June 14 6:30 – 8:00 p.m.
May 2022 – Join us for a Funday Sunday with "Spring Into Summer" Community Afternoon and Picnic!
April 2022 A Benefit Concert Featuring – The Caritas Vocal Ensemble Concert "Inspiring Harmony"
January 2022 we celebrated the legacy of Dr. Marin Luther King Jr with a 400+ cold weather kit packing session that brought community together for a cause.
Past Events
Click the image below to view TRUST Inc's 2021 Martin Luther King Jr. event, and download our list of Resources for Action.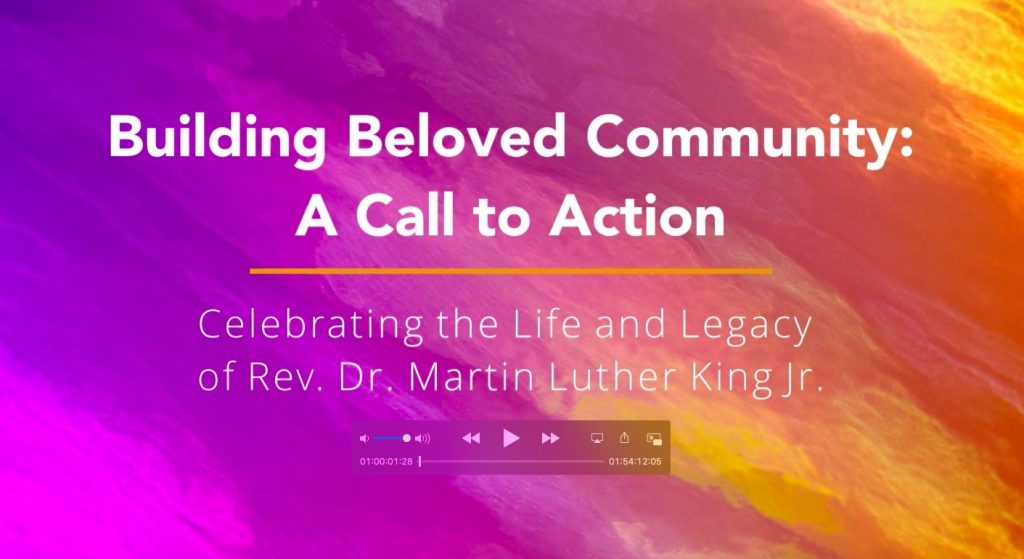 Click here "Meals on Wheels helping elderly during heat wave," KARE-TV, July 28, 2021