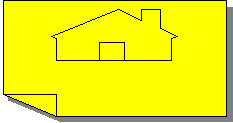 TRUST BUILDERS Housing Initiative began in 2003 with a collaborative effort to engage in Saturday build days for Habitat for Humanity. It expanded to two week builds each summer from 2005 to 2008. In 2009, they began work with Urban Homeworks to provide affordable housing within the Twin Cities.
Just bring some work gloves and a great attitude.  You don't have to be a carpenter. All levels of experience are

needed. Job supervisors and TRUST BUILDER site coordinators will assist in organizing and deploying volunteers on various projects at the jobsites.  To sign up – if your church has a TRUST BULDERS coordinator, sign up with that person. If not, email John Corlett, TRUST BUILDERS Coordinator at jrcorlett@comcast.net or call TRUST at 612-827-6159  Join us!