PUT YOUR TRUST IN TRUST INC. 
We are currently accepting client applications for our Grocery and Errand Transportation Program
(South Minneapolis Service Area: Franklin to Crosstown, Mississippi River to France Ave So)
Grocery Service: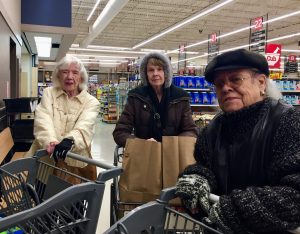 The grocery transportation service provides transportation for older adults so they may shop independently for food at grocery stores and food shelves. The ability to access groceries is a key factor for the wellbeing of people in the community.
Errand Service: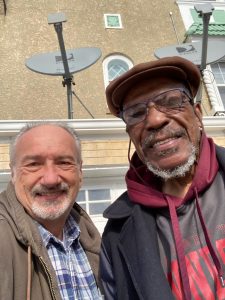 The errand service provides transportation for older adults in the community so they may access locations such as the bank, post office, hardware store and/or pharmacy.
To qualify for the grocery and errand services, participants must be at least 60 years old or with a disability and able to shop independently (though assistance is provided in carrying groceries as needed).
Comments from participants have included:
"The ladies I ride to Cub with are sometimes the only people I see."
"I look forward to grocery shopping and having people to talk with each week."
"I so appreciate your picking us up so we can get our own groceries."
"Thank you for the kind and understanding way you treat seniors."
"Without the errand program I would have a real difficult time getting around to various stores or public places or the bank or UPS or even a dry cleaner."
"I don't know what I would do without the grocery and errand runs."
"Having this ability to get out of the house and run errands is a tremendous addition to my life."
If you would like to know more about the program, or if you enjoy connecting with seniors in the community and would like to volunteer, please contact:
Sandy Parnell
Grocery/Errand Program Coordinator  612-827-6159.