With your continued support of TRUST Inc, Sunday Suppers turned from an idea into a meal gathering once-a-month to provide a nutritious meal for our neighbors.  Located at our host facility, Diamond Lake Lutheran Church, teams of volunteers create and serve a hot meal the fourth Sunday of each summer month. With partnership funds and individual donor gifts, TRUST Inc, a 501c3 non-profit agency in South Minneapolis continues to build a stronger community together.
 Your donations help TRUST Inc fund these new community options because we are BETTER TOGETHER.
For more information on this campaign or how you can volunteer or donate with TRUST Inc – contact Mb Weibel, executivedirector@trustinc.org. 
GIVE ELECTRONICALLY THRU:
Donate via: giveMN.org Donate via PayPal @ https://www.paypal.com/paypalme/TRUSTINCMN Donate via: https://givebutter.com/TRUSTinc
Thank you for your support and generosity!
---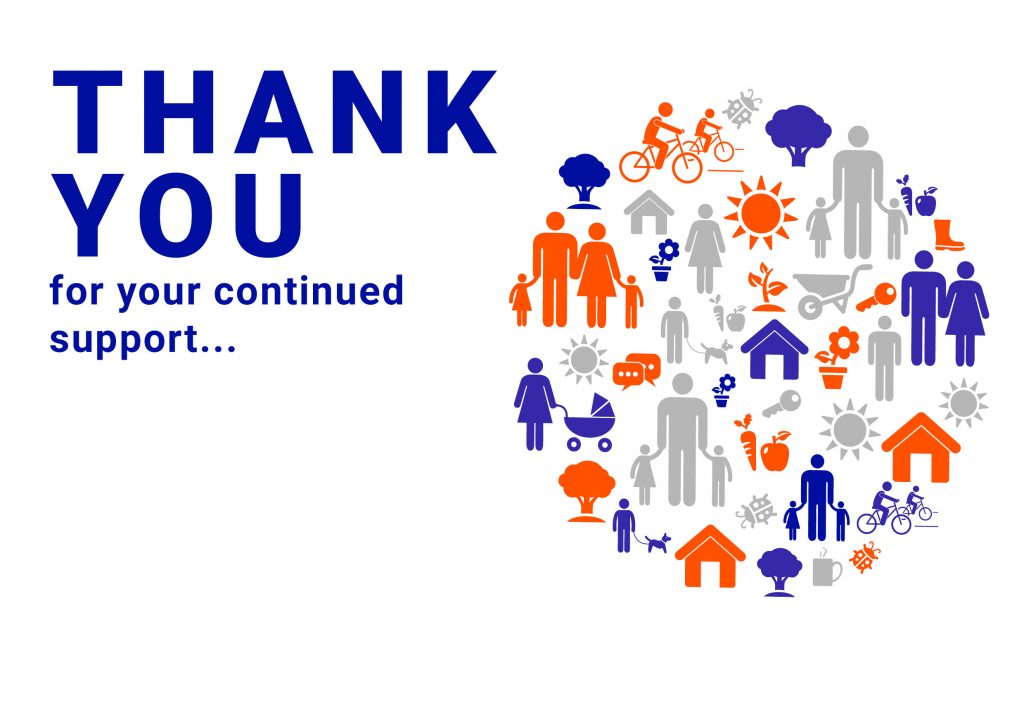 ---
TRUST Inc can help you with all your home and yard needs – all year long!
Put your trust in TRUST Inc.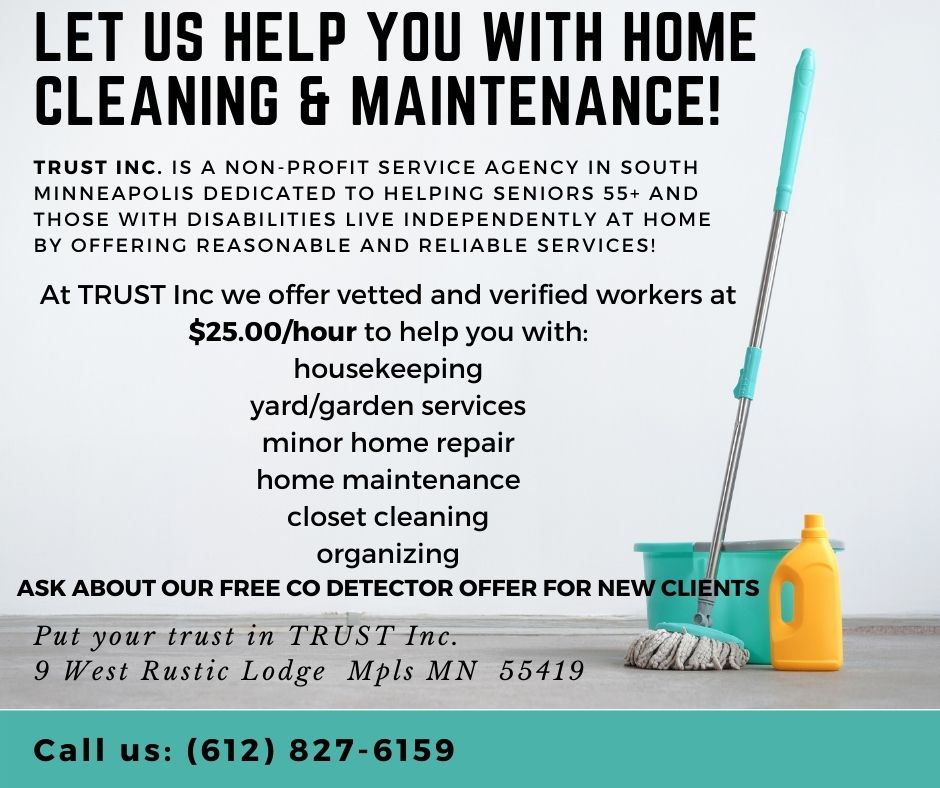 TRUST Programs – A Snapshot
TRUST Inc. brings together faith communities, organizations and community members to help people thrive, and specifically those in South Minneapolis. TRUST does this mainly via its programs. View this video for a snapshot of some of those programs and how they do good. To partner with us, call 612-827-6159.