Donate through giveMN.org
View the current TRUST Communicator
TRUST Loaves & Fishes Volunteers Rock!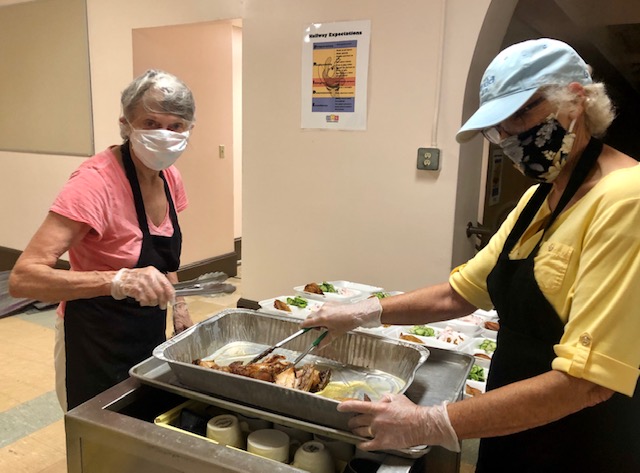 Kudos to volunteers from four TRUST member congregations — Judson Memorial Baptist Church, Linden Hills United Church of Christ, Living Spirit United Methodist Church and Lutheran Church of Christ the Redeemer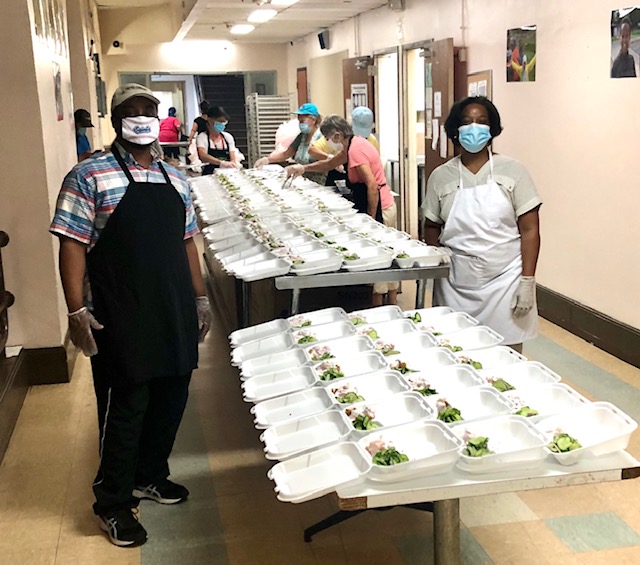 — who helped feed community members at Loaves & Fishes on July 27. Food insecurity in the metro area is real, and TRUST Loaves & Fishes teams have been showing up regularly to stand in the gap since 1982.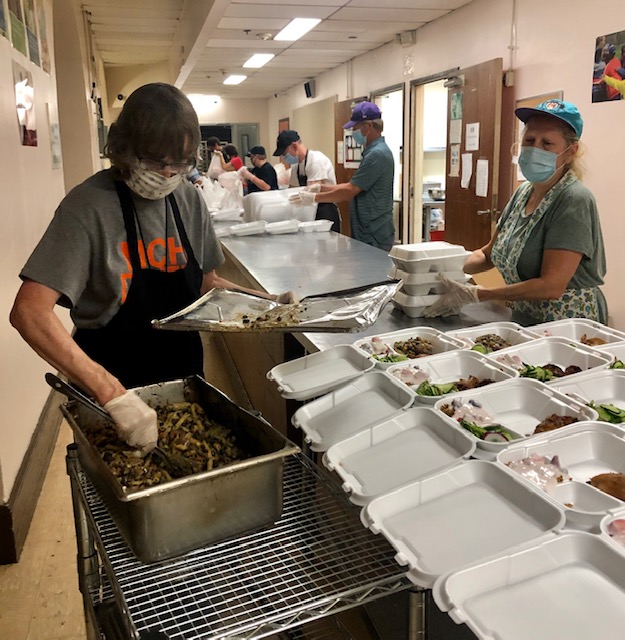 Please join us on Sept. 28 when we do it again at Loaves & Fishes' St. Stephen's location, 2123 Clinton Avenue S. Call the TRUST main office for details: 612-827-6159.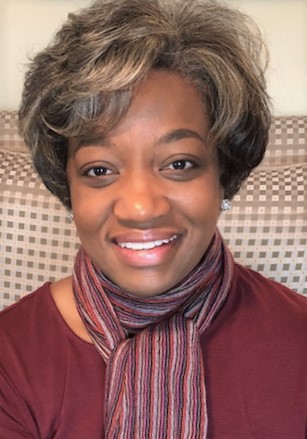 A New Season
Rev. Toya Richards tapped to lead TRUST as Executive Director
Rev. Toya Richards, a pastor, faith-based leader and veteran communications professional, has been hired to guide TRUST into the next phase of its life as an agency committed to community service. Richards, who was unanimously approved as Executive Director by the TRUST Board of Directors, took the helm June 15. She comes to the position having served as a pastor and associate minister in congregations in Wisconsin and Kentucky, as a denominational leader in both the Presbyterian Church (U.S.A.) and the Alliance of Baptists, and as an entrepreneur focused on social justice. Richards also has 30 years of experience as a communicator, and her portfolio includes writing and editing positions with the Lexington (KY) Herald-Leader, the Burlington (VT) Free-Press and the Chicago (IL) Sun-Times.
"I couldn't be more pleased to join TRUST leadership, staff, congregational partners and all of our committed volunteers in the vital work that TRUST has been engaged in for 50 years," Richards said. "I look forward to building on the legacy of those who have faithfully served TRUST to this point, and will work collaboratively to guide the agency into the next season of its life."
Richards, a native of Louisville, Ky., holds a bachelor of arts degree in journalism from Western Kentucky University and a master of divinity degree from Louisville Presbyterian Theological Seminary. She is currently working on a doctor of ministry degree, with an emphasis in pastoral care, from McCormick Theological Seminary in Chicago. She also is an ordained minister through a congregation affiliated with the National Baptist Convention, USA, Inc.
Upcoming
Trusty Salers Estate Sales: Our program has resumed with safety precautions in place. View August dates and locations here, or go to www.estatesales.net.
The South Minneapolis Coalition for Grief Support: Our next series will be held on Thursdays, Sept. 24 – Dec. 3. View the full schedule here, and register by calling TRUST at 612-827-6159.
Other Program Updates
Meals on Wheels: Since beginning in 1973 we have prided ourselves on the daily in-person delivery of a hot, fresh meal which also serves as a check-in with the recipient. In the annual survey, 43 percent said the Meals on Wheels meal is usually or often the only food they eat each day, and 46 percent said that the MOW delivery volunteer is usually or often the only person they see each day. Now with COVID-19, we have lost our corporate drivers and some of our elderly drivers are sheltering. We put a call out on Next Door and to Metro Meals on Wheels asking for volunteers, and 40 people signed up. Still, to mitigate risk, we are now delivering frozen meals once a week to our clients. It's the same amount of food, just all at once. We will return to daily deliveries as soon as possible.
Since the change in delivery and with everyone being more isolated, Meals on Wheels has created a buddy system for our clients. This volunteer buddy calls the client once or twice a week to check on them and see if their basic needs are being met. If the volunteer cannot directly help the client, they will report back to the office so the appropriate resource will be found. The goals of the buddy system are to help clients feel more comfortable during this unprecedented time, to help ease any loneliness, and to provide another layer of support.
Chore: Warm-weather yard and indoor cleanup has begun via our five mowers and seven house cleaners. Of those responding to their annual survey, 89 percent said TRUST Chore services helped them to continue to live safely in their own homes. Many Chore clients have no family nearby and are isolated. So, we've offered the same buddy system that Meals on Wheels has implemented to our Chore clients.
Grocery Transportation: Under normal circumstances our grocery transportation driver, Sandy Parnell, picks people up and takes them grocery shopping. We have four routes a week. Now, in the current context of COVID-19, Sandy gets the grocery list by phone, enters it into an online delivery service app, picks up the groceries and delivers them to the clients. Until we resume normal operations, no new clients can will be added. Please stay tuned for changes.