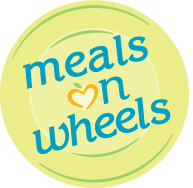 What is TRUST Incorporated Meals on Wheels ? 
It is a service program that is part of TRUST Incorporated, a non-profit in South Minneapolis dedicated to building community for over 53 years!  In collaboration with our community partners, we provide programs that help aging adults and those with disabilities to continue to live well in their homes.  We also host initiatives for all ages that build stronger community that is better together!
Meals-on-Wheels goal is to provide hot daily or frozen weekly, nutritious meals five days a week to seniors age 60 and older who cannot prepare their own adequate meals. Some under age 60 also qualify for the service. A friendly volunteer driver delivers the meal, providing our client with a check-in and a chance to build a relationship together. A person who qualifies and lives in the TRUST area may receive a hot or frozen meal at five days a week.
TRUST Incorporated Meals on Wheels is funded in part under contract with the Metropolitan Area Agency on Aging, Inc., as part of the Older Americans Act Program.  For more information on our meal program, click the FAQ's listed below or call our offices at 612-827-6159 and we will help you with the process.
TRUST Incorporated provides a full compliment of services to keep an aging adult living independently.  Our program services include;
Meals-on-Wheels
Chore Home and Yard Services
Grocery/Errand Transportation Services
Estate Sale Services.
For more information about TRUST Incorporated many programs and initiatives, contact us at 612-827-6159 .